Annegret Falkner, Princeton University
Annegret received her PhD from Columbia University in 2012 working with Mickey Goldberg on oculomotor decision-making in primates, and worked with Dayu Lin at New York University for her postdoc examining aggressive motivation in rodents. The Falkner lab is interested in how social experience and internal state shapes sensory perception and social motivation in order to influence behavioral choice. We focus on understanding the interplay between circuit nodes in the brain's "social decision-making network", an evolutionarily conserved suite of brain areas in the hypothalamus, amygdala, and midbrain that process social-sensory information and drive social behaviors.
Marek Bartosovic, Stockholm University
Marek completed his Ph.D. with Stepanka Vanacova as supervisor at the Central European Institute of Technology (CEITEC), Masaryk University, in Brno, Czech Republic. He then continued with postdoctoral studies in the lab of Gonçalo Castelo-Branco at the Karolinska Institute. In 2022 he was recruited as Asssistant Professor to Stockholm University. Bartosovic lab is focused on studying the epigenetic regulation of brain development under normal and pathological conditions. They use cutting edge single-cell and spatial technologies to gain novel insights into the process of brain development. Previously he developed novel technologies to multimodally map several histone marks and open chromatin with single-cell resolution, and high spatial resolution. His group are now applying these technologies in various biological systems and models and uncovering epistatic interactions between regulatory factors during development.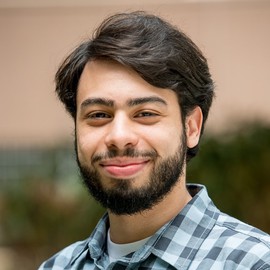 Talmo Pereira, Salk Institute
Talmo completed his Bachelor's of Science in Bioinformatics and Computational Biology at the University of Maryland in 2015. He then pursued a master's degree in neuroscience at Princeton University, followed by a PhD in Neuroscience at the Princeton Neuroscience Institute, co-advised by Mala Murthy and Joshua Shaevitz. Talmo Pereira was recruited as a Salk Fellow at the Salk Institute for Biological Studies, where he leads a lab focused on using computer vision and deep learning to investigate animal behavior, neuroscience, and plants. His research encompasses computational ethology, developing methods for pose estimation and tracking to quantify animal behavior, as well as exploring the use of artificial neural networks (ANNs) as models for biological neural circuits. By employing agent-based modeling and imitation learning with motion capture data, Talmo's lab aims to enhance our understanding of both brains and ANNs.
Ana Marija Jakšić, École Polytechnique Fédérale de Lausanne
Ana Marija completed her Bachelor's degree in 2012 at the University of Zagreb, where she studied Animal Sciences, Animal Genetics and Breeding. She then completed a master's degree under the guidance of Prof. Ino Curik, working in population genetics and evolutionary biology. Ana Marija pursued her Ph.D. in the lab of Prof. Christian Schlötterer at the Institute of Population Genetics, University of Veterinary Medicine Vienna. There, she delved into the plasticity and evolution of the Drosophila transcriptome within the framework of experimental evolution. Jakšić's groundbreaking work during her Ph.D. revealed the thermal dependence of the evolution of neuronal dopamine signaling, a discovery that naturally propelled her into the field of neurobiology. During her postdoctoral research with Prof. Andy Clark at the Clark Lab (Cornell University), she explored the natural genetic variation of dopamine signaling and dopaminergic excitotoxicity. As an ELISIR fellow at EPFL her lab try to merge experimental evolutionary biology and neuroscience, embarking on projects to experimentally evolving cognition and the brain in the lab.
Fenna Krienen, Princeton University
Fenna received her B.A. from the University California, Berkeley and completed her doctoral studies at Harvard University with Randy Buckner, where she used noninvasive neuroimaging to infer principles of corticocortical and corticocerebellar network architecture in the human brain. She was then a fellow at George Washington University's Center for Advanced Study of Human Paleobiology, where she developed analytic approaches to unify human transcriptomic and connectomic data sets, before going on to join Steve McCarroll's lab for postdoctoral training in genetics at Harvard Medical School and at the Broad Institute's Stanley Center for Neuropsychiatric Disease. There, she used single-cell RNA sequencing to uncover cellular and molecular innovations in primate and rodent interneurons. Krienen now plans to apply single cell genomics technologies to understand conservation and divergence in ASD risk gene expression and regulation across species, focusing in particular on the neurodevelopmental consequences of SHANK3 mutations. In 2022 Fenna was recruited as Assistant Professor to Princeton Neuroscience Institute.